What to expect from an Indonesian Restaurant like ours?
When you visit an Indonesian Restaurant in Singapore, you can expect flavorful and healthier foods prepared with care from fresh ingredients. Indonesian food is as diverse as the culture it represents, but expect strong, bold flavors and a commitment to quality – one of the hallmarks of every Indonesian recipe.
When you're considering where to eat in Singapore, you can't go wrong if you choose an Indonesian restaurant in Singapore like ours that focuses on high-quality ingredients and simple preparations. There are over 230 million people that call the thousands of islands that make up Indonesia home, so there is not a single food that's served the same in every Indonesian home. A trip around the islands of this nation is a culinary voyage through a number of different kinds of foods and preparation styles.
Indonesian restaurants in Singapore that focus on authentic Indonesian food offer the same variety that you'll find in the country that inspires them. Since water is all around in our home country, seafood is a big part of many Indonesian recipes. In addition, spices including cloves and nutmeg from the Western world are combined with traditional ingredients like soy, coconut milk and peanuts to make dishes that are unique to this region.
Indonesian food has been influenced by a diverse group of cultures from around the world. Some dishes include noodle and is eaten with chopsticks – a nod to the Chinese influence – while most food is consumed with a fork and spoon, an influence from Europe.
Some dishes include curries and are hot and spicy, honoring the Indian influence, but many are not. You simply can't make any predictions about the spice or heat level of food based on where it is from, but you can be sure that you're eating healthier food when you're dining in Singapore at an Indonesian restaurant. That's because each of the bold spices has a history of health benefits and Indonesian cuisine focuses on fresh, lean meats and recently grown vegetables.
While homes in Indonesia now have refrigerators, most food is consumed as soon after it's acquired – a tradition we continue at our restaurant. There are rarely any preservatives, processing is minimal and sodium levels are kept in check. Canned or preserved food usage is exceedingly rare.​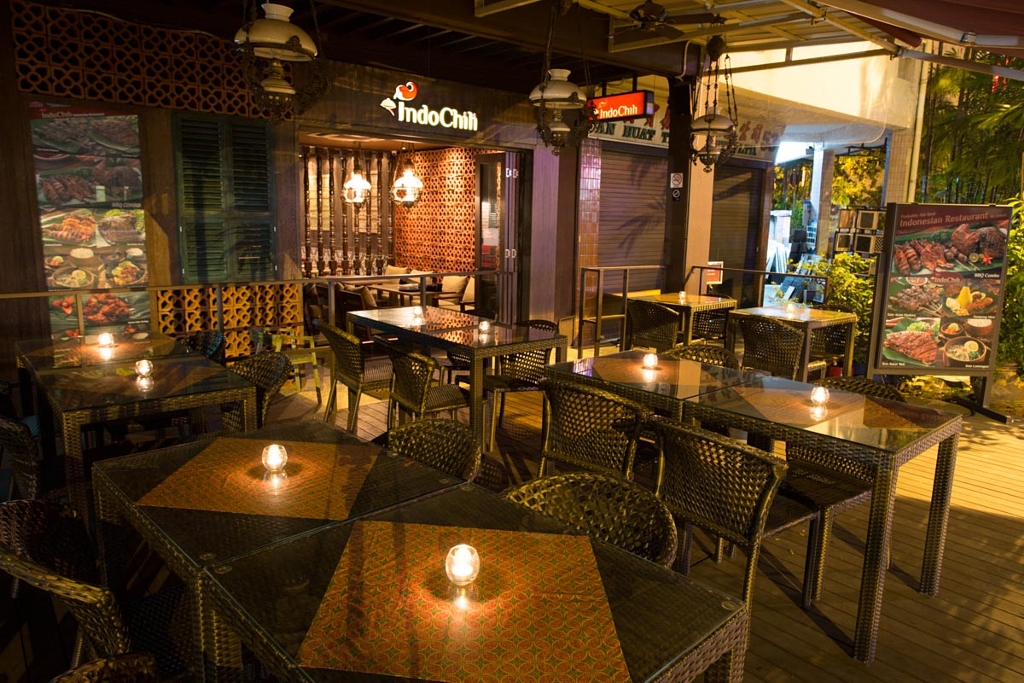 If it's time for you to experience the unique and healthy food of Indonesia, you can experience right here in IndoChili Restaurant – Authentic Indonesian Restaurant in Singapore. No matter what your preferences or desires are, there's an Indonesian recipe that's right for you. And you can be sure that every dish we serve at our Indonesian restaurant is prepared authentically and with great care.
Selamat Makan! 🙂
Visit our website for more Indonesian Food Goodness!